Early History Chapter One
____________________________________________________________________________

After Jacob McInterfer's death his vast holdings were divided between his many heirs. His cabin on the Rock River was turned into a schoolhouse with John Arney as the teacher. He had but one arm. Mischievous boys were punished by holding their heads between his knees. with a single hand a sound whipping was dealt out! Reading, Writing, and Ciphering were important. The thirty students would watch with apprehension as Indians traveled past the school on their way to the trading post.
It was still a wilderness, but the pioneers would say:

Here, in this rich land, we found no man need serve another.
Here, any man with ox and gun could live, clear his own fields,
hew his own home, win for himself a birthright - independence.
Here, in these row clearings, stirred ideas.
Here, in this rich wilderness, we dreamed of a good life,
a life of happiness for every man.

The French Mission

In the late 1600's, French explorers and mssionaries ventured into the lower Great Lakes and eventually paddled their way up the St. Joseph River. Joliet, Marquette, LaSalle, and Hennepin visited the peaceful Indian tribes. Tradition has it that an Indian mission was established and for a long time flourished on the high bluff above the St. Joseph River (Michigan Power). This mission was founded by Father Allouez. It was a crude chapel of bark with a rough cross. At various times through the next few years the mission was maintained. The French Jesuit priests hoped to Christianize the Indians but were never very influential.

Gibson Cassoway Trading Post

Southern Michigan was abundant with fur bearing animals and the St. Joseph River valley was the site of many fur trading posts. The Gibson Cassoway Post manned by French traders was situated on the high ground west of the Rock River (208 Constantine Street). The post had been there before the Revolutionary War and continued to do business until too many pioneers settled near. They simply moved away. No one knows when or where. Typical trading items were brightly colored beads, cloth, ribbons, shot, powder, knives, tobacco, blankets and brandy. Four canoe loads of furs would bring one canoe load of goods.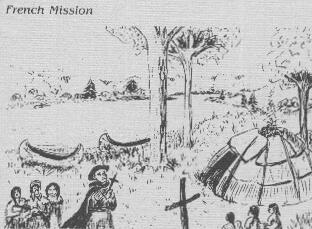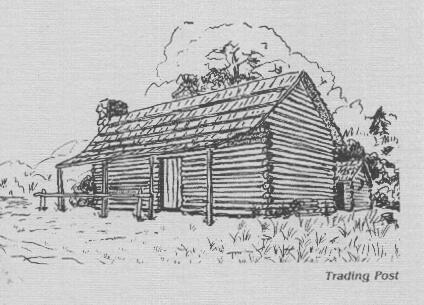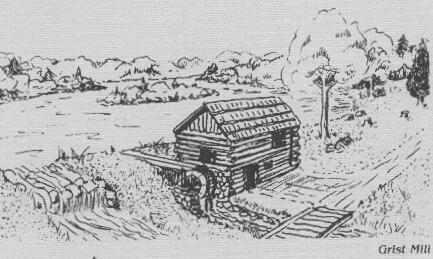 [top of page]
Go to St. Joseph Co., MI USGenWeb homepage
This page was created on 26 Feb 1999
Design and updates of this page are by Denise Frederick, Copyright © 1999
This Page Has Been Visited
times.... since 26 Feb 1999