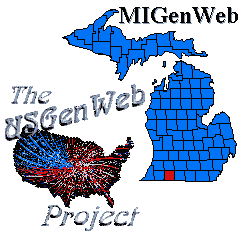 Welcome to the
St. Joseph County, MI
Researchers page
Hi, my name is Denise Frederick and I am the co-ordinator for the St. Joseph County USGenWeb pages. Below, is a listing of individuals or webpage links of people who will do genealogical research for the St Joseph County, MI area. I am providing this page of information merely as a service to out-of-area researchers that might find these links useful.

At the current time, we don't have any listings for this area.

[top of page]
Go to St Joseph Co., MI USGenWeb homepage
This page was updated 30 Mar 2002
Design and updates of this page are by Denise Frederick, Copyright © 1999-2002
This Page Has Been Visited

times....since since 6 Feb 1999